City Pop - La solution flexible pour les longs et courts séjours, pour se sentir toujours chez soi !
Erstmals gefunden am 08.06.2022
Beschreibung
City Pop ouvrira bientôt à Lausanne, dans un endroit central et bien connecté.
Nous proposons des appartements d'environ 23 m², de différents types (taille S, M, L, XL, Duplex, avec ou sans balcon) à partir de 349CHF/semaine.
Nos ''Pop'' entièrement meublés vous garantiront une expérience de vie authentique.
Détendez-vous, travaillez, dormez, cuisinez dans un espace efficacement organisé avec :
-Séjour ;
- Cuisine entièrement équipée (lave-vaisselle, frigo, four, plaque à induction) ;
- Salle de bain privées avec douche ;
-Zone de couchage.
Vous aurez la sensation d'un hôtel 4 étoiles !
En outre, les appartements sont équipés de ;
-Ustensiles de cuisine (vaisselle, verres, casseroles, etc.), ligne de lit et serviettes ;
-Frais accessoires (eau, électricité) ;
-Wi-Fi ;
-Smart TV (excl. Serafe, ECA)
-Petit déjeuner (croissant et café).
Mais ce n'est pas tout !
City Pop c'est un nouveau et innovant concept qui peut être réservé pour un minimum de 4 semaines et un maximum de 52 semaines.
Des services supplémentaires sont disponibles et peuvent être activé facilement à travers de notre App :
- Service de ménage ;
- Cave ;
- Parking intérieur.
C'est aussi facile que de réserver une chambre d'hôtel ! Téléchargez notre application "City Pop" et choisissez le Pop que vous préférez !
En cas de doute ou question, contactez-nous ! Nous sommes heureux de vous aider !
***********************************
City Pop - A flexible solution for long and short stays, to always feel at home.
City Pop will open soon in Lausanne!
We offer centrally located apartments of about 23 m² (size S, M, L, XL or Duplex). Prices start from 349CHF/week.
These furnished apartments guarantee an authentic living experience: you can relax, work, sleep, cook, all in an apartment with such an organized 4-star interior:
- Complete furnished apartment with kitchen, living room, sleeping area and bathroom;
- Complete inventory for kitchen (plates, glasses, pots, etc.), sleeping area and towels;
- Expenses costs (electricity, water);
- Fast Internet connection;
- Smart TV (Serafe excluded, ECA excluded);
- Breakfast (croissant and coffee).
But there is more! This fantastic and innovative living concept is free of contractual restrictions regarding the minimum length of stay: City Pop can be booked for 4 weeks up to a maximum of 52 weeks.
A wide range of standard and additional services is available, which can be activated e.g. via the City-Pop-App:
- Cleaning service (weekly, biweekly or one-shot);
- Storage;
- Parking spot (internal).
Create and adapt the range of services to best suit your needs and lifestyle.
Book a Pop is easy as booking a hotel room!
To book a Pop, download our App and choose the Pop you prefer!
Get more information to our Website or through our App "Citypop"!
We are looking forward to meeting you soon at City Pop!
Mehr lesen
Rue du Petit-Rocher 6, 1003 Lausanne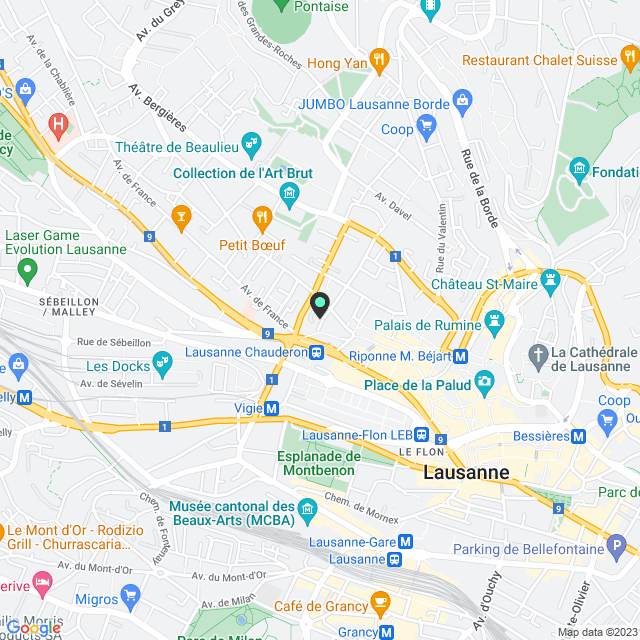 Angaben
Adresse
Rue du Petit-Rocher 6
1003 Lausanne
Objektreferenz
0e169a5d-321f-4f13-a7fc-526e694de6df
Objektkategorie
ein Möbl. Wohnobj.
Gefunden aufgrund
Attribute Neubau
Anbieter Kontaktieren