Erstmals gefunden am 12.11.2022
Beschreibung
Comfort and modernity in the authenticity of Valais
It is in the picturesque village of Bramois that "Les Terrasses de Bramois" nestles. These 8 apartments on 5 levels, constitute an exceptional place of residence in a sublime setting where quality of life rhymes with relaxed lifestyle, nature and leisure.
https://terrassesdebramois.ch/
The sober and resolutely contemporary lines of the "Terrasses de Bramois", blend harmoniously into the green setting, populated by orchards and vineyards that surround it. The architecture has been designed to allow you to take advantage of the sunshine and the beauty of the Alps. Open spaces and large bay windows create a living space with luminous volumes thanks to natural light. Gardens and green terraces make it possible to be even more in phase with this surrounding nature in modern and fully equipped residences.
Quality materials, meticulous finishes are the charm of these apartments designed to meet the requirements of the MINERGIE label and ensure optimal comfort for residents. An entire level is dedicated to covered parking, guaranteeing security and peace of mind to residents who will be able to fully enjoy the calm and beauty of this residence in the countryside, while benefiting from the proximity of urban centers.
A cellar is included in the sale price.
Possibility of acquiring 2 indoor parking spaces in addition (CHF 40,000.-/place)
Handover/delivery scheduled for October 2023.
Finishes at the option of the purchaser, site visit possible!
Visit:
Joana DA PONTE
_+41 79 967 52 89_
Mehr lesen
1967 Bramois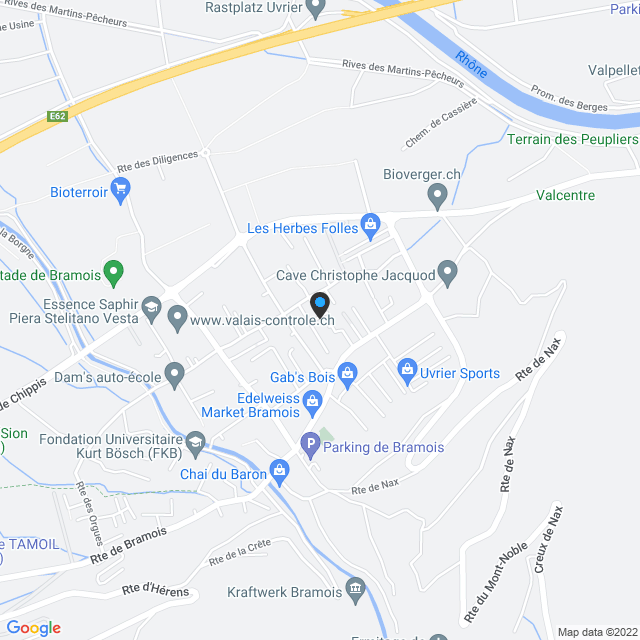 Angaben
Objektreferenz
8c33531f-dc11-488e-afa8-d5215c693284
Objektkategorie
eine Wohnung
Gefunden aufgrund
Baujahr
Anbieter
kontaktieren